8:35am
My dearest mom, good morning, did you hear the birds singing? Beautiful, isn't that right? I love you very much and I was with you all night. You were nervous in regards to what the future may bring. This is very understandable. It must be very terrifying on Earth to let go of your children.
Don't be scared of separation!
I still remember how difficult it was for me when my brother went overseas. I had strong stomachaches throughout that year, and was very happy when he came back. And when you told me that he was going away to another continent I got very nervous too.
Though I tried to pretend it did not bother me, I was terrified. I was scared. I did not know what I would do. And "yes" you said to me that we can move there or go and visit him. Still that moment of separation, seeing him getting on the plane and flying away was terrifying to me.
So, mom, I really get what you were talking about today: about me being here–above, and my brother being there far away, and you and dad where you are–waiting for both of us to come back. That is not a simple and easy piece to swallow.
Let me tell you something mom and I need you to hear this and trust, mom : . "I am not going away this time." I will be with you every minute of the day. Even more so than right now.
I will protect you. I will nurture you. I will talk to you, and I will listen to you. You will see me and you will feel me. I will be closer to you than ever. Yes, you cannot hug me. Yes, you cannot kiss me. But I can do this: I will touch you with my energy; I will kiss you as a bee, as a flower, and as a child.

Rediscover Who You are

When my brother leaves you once again, you must again find your own lives and your own happiness that does not depend on the wellbeing of your children. You will need to rediscover who you are, mom, and what you want to put out there.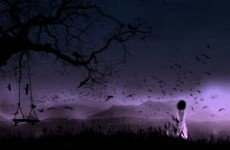 3:47pm

Your dad is asking me to tell you that he's so proud of you. I'm not sure if you are aware that you have a fan club up here :). They really love you here. I miss you so much: our time together, kicking, joking, and biting you. That was so cool mom. Mom, you're the coolest mom, but now I need to go. Talk to you soon.