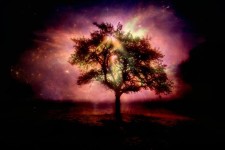 Dear Fellow Traveler,
Welcome to our website—Unbroken Essence. The Unbroken Essence Hub. I am so glad you found us!
Because, taking a metaphysical approach, this website is where, against all odds, those of us who have suffered unimaginable losses can begin to transform our shattered lives into soulful living.
This is where, with the unbearable pain that never leaves us, we are not "getting over it" or "accepting it" as society mistakenly tells us to do.
Rather, this is where we unapologetically continue on, learning to embrace our pain, making it our friend or our teacher, acknowledging it as a valuable part of our life
This website is where we learn that we can walk with pain while remaining on our path. Similar to a beating heart, our path sometimes goes up, sometimes down. But flatlining is definitely not for us.
Against All Odds: A Pot of Gold
This is where, together, we can face every day anew, seizing another opportunity to be involved in the alchemy of the soul by drawing its intelligence front and center, and focusing on what I call the 8G's—my very own pot of gold.
Here is how it works (and it does work . . . trust me!). Against all odds:
• laugh — gleefully,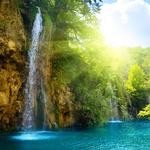 • cry — genuinely,
• sleep — gratefully,
• awaken — graciously
• breathe — gently,
• give — generously,
• strive — gradually,
• love — glitteringly!
Of course, you may want to create your own pot of gold. Be your own quantum mystic, the alchemist of your own life. Or feel free to use ours—a pinch here, a pinch there—whatever works for you.
Hear this: you are not alone. For here, you are welcome.
Please understand that I am welcoming you here with a mix of many thoughts and emotions. It is a not a simple, straightforward "Welcome!"
For while I do welcome you with an open heart and am truly glad that you were able to find us, I also wish that you never had the need to search for a website like ours—a site that deals with what, in corporeal reality, is labeled as death, loss of a child, grief, tragic events, or simply the most excruciating circumstances that we, as humans, can face.
Everyone fears these circumstances, yet we were the ones who were chosen to deal with them. Did anyone ask us?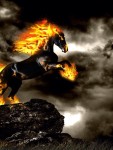 And if I've guessed correctly, you've probably been conducting your search during the long, silent night. Sleep at night is a luxury of the past. What time is it? Midnight? One? That is when I did my own searching . . . under the moon . . . yet in total darkness of the night, when the soul weeps and fights the body, wishing to escape, to break free. Can you blame it? It does not know how to be in this pain, on this Earth. It's so empty and cold and cruel, so dark . . . as if all kindness had evaporated . . . It's all so foreign. The soul just wants to go home . . . I want to go home. Only there is where I can reclaim what has been taken.
I'm drowning in the vicious river of pain. My heart is skipping its beats. Why is it even still beating? How am I still breathing? Why? What for? Gasping for air . . . another rushing wave . . . in agony . . . feeling hopeless to fight the pull and flow of the currents . . . and then, as if it were a last resort . . . taking a leap of faith into the abyss of the cyber world . . . something is pushing the will to survive . . . with a soul silently screaming . . . just like a child . . . "Is anyone listening? Is anyone there?"
The answer is "Yes!"
I know what you are going through. I understand.
We at Unbroken Essence are here for you. We want to hear from you. We want you to know that you are not alone.
Welcome!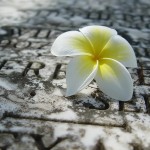 Choosing Life
Like you, I know so well how sweet the idea of dying may seem at times—when it looks and feels as if nothing more delicious and more desirable is left than simply letting go. How many times have I thought that death is a nectar! Give me my cup! Or make it stop! How many times have I yelled out? Silently. Soundlessly. That is when I knew that I was standing at the sharp edge of the end of me, my bare feet bleeding. Another step? Where to?
Who knew that death could be more seductive than living? Who knew? Who was ready for such awareness? Who was that strong? What does it even mean . . . to be strong? Why does it sometimes feel like an insult? Choosing LIFE is not that easy, not that simple. Yet here, we do choose life. No escape. No sweetness of illusion! One step at a time. One direction: up and down . . . and up again.
Yes, I'd prefer that you did not have this pain, just as I've wished it for myself. And while I can't take your pain away, my dearest fellow traveler, I can share with you what has worked for me. How, after wishing away my life, I stopped. I chose life.
It is my privilege to be here for you, to welcome you to our home in cyberspace—The Unbroken Essence Hub—and to share with you what was given to me (and at such a price!).
Having had a secular upbringing, I have no answer why I was saved again and again (read About Dr. Ella) and pushed back into this corporeal reality. Or why these things were revealed to me. Why me? Well, why not? In any case, I want to share with you the important things that I have learned:
1. Against all odds, all pain, and all suffering, each of us has a part within that can never be broken. This part within is untouchable, no matter the trials and tribulations we must undergo, no matter how much seemingly unbearable pain we must endure. Our essence is unbreakable.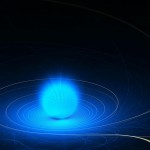 2. A Higher Consciousness (Energy, Divinity, G-d, or any name you wish to call it), in its ultimate wisdom and kindness, never wants to break us and also never leaves us alone. It always watches over us and always wants what is best for us—even when we have no real way of embracing this thought, as when those we love and treasure the most are taken from us. It weeps for us when our soul is losing its connection to the source and when our hearts are darkened and starved.
These are the things that have been given to me, that have helped me choose life. If they can help you too, then we will be serving our purpose! Then everything that I have faced—that all of us have faced—will not have been in vain. Can we ask for anything more than that?
So welcome, fellow traveler!
Please feel at home here. Feel free to browse. All of this was created just for you! Want to talk? Have questions? Please visit the About Our Website and Under the Moon pages to learn more. See you there! See you around!
Welcome to Life—Welcome to Unbroken Essence!        
In Truth and Kindness,
Dr. Ella Ivshin / SaRaH