Today, August 18, 2016, we're opening the doors to our new Home in Cyberspace – The Unbroken Essence Hub (UEH).  Finally – We are published!
The project -Unbroken Essence is launched! Whatever I was lacking and/or searching for during the most challenging time of our lives- we built for others… as a gift.
My prayer is that now it will help and aid others. This Home was build for those  those, who just like us, are going though their own metamorphosis and their own Journey through the desert of the shadow of death. Those who are engaged in a pivotal Life inquiry against all odds.
Feel free to browse, read and share with others you think may benefit from this work. And don't be shy – contact me on Facebook and Twitter. I'd be all by myself without you…. wouldn't I?
Thank YOU for being a part of our life.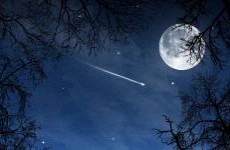 P.S.   Today, is a full moon in Aquarius 26 degree . What a timing!