The "Cat is Out of the Bag" as the saying goes or, in my case, several cats and a few kittens. I can't believe that our website will go live in a day or so.
So many hours, days, and years of effort went into this work. Nighttime was not for a sleep… it was all about research, finding right people, Skype conversations, and writing, writing, writing. Then learning, learning, and learning even more.
What a trip! What a jurney! I'm speechless; my feelings are Surreal!
From this point forward, I will not have any control over it; it's out of my hands! Who will visit, who will read, who will benefit – and who will not. Now its destiny is its own; it will unfold as it will. We shall see…
Did I ever have any control over it?
It's night; I can't sleep…again! Too many trips down memory lane.  Soon, the feelings, emotions, and struggles of the process of working on this project will become far away memories that are safely locked-up in the treasure box of the Past.
It's been said that "it take a village to raise a child."  In my case, it took a World to build THIS.  Individuals from all walks of life (from different parts of the world and cultures) were handpicked by the wisdom of an invisible force and brought together for the tasks at hand here.
I had to learn to trust the process and patiently wait for a time when the right person and I would cross paths. Since only a "right" person could collect enough gold within his/her heart to create the next brick for the foundations and walls of our Cyber Home.
To all of you, I'm so thankful.
Moving forward onto the next kitten.
So now, the website will be launched, G-d willing.
It will mark a period of writing and working under my soul – spiritual – pen name "SaRàH ".  This name was given to me in my dreams for writing a new chapter of my life. So be it. I will embrace it; I will honor it! By that name, I shall be known from now on.
Next kitten:
I am going to take several months and go into hibernation to recharge my battery. 
Next kitten:
I also must write a few new pages into The Book of My Life. We each has our own Book of Life.  It's time for me to take yet another leap of faith into the unknown… again! When the time is right, I will share it with you too. Today is not that time. That is that.
In the meanwhile, there is much for you to consider, reflect on, and absorb as you read my Travel Journals in Journey Part of this website. They are for YOU!
Do keep in touch…
I'll be answering questions posted in the forum. Communications aren't being cut-off, it's just that I will not be doing formal posts in this blog, that's all.
Also, don't forget to connect with me via Facebook and Twitter.  I want to hear from you! YOUR thoughts, too, are helping to shape my next steps.
Last but not least:
For YOU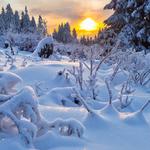 who are facing the most adverse situation of your life, here are my words today… (Another kitten)
Spring is Coming into your Life!
The Winter of your Soul shall pass; trust that and follow these steps:
• Keep grieving – tears are a needed bath for the soul.
• Keep giving – there is always someone in a worse situation than you are. Offer what care you can and then offer something you don't even think you have… it will simply multiply. Just as with breast milk, the more a child suckles its mother, the more milk comes.
• Keep breathing – move your emotions, connect to the core of who you are. Bring the unbreakable part of you into the focus.
• Keep waking up – a new dawn is ascending on you. You'll write a new chapter in the book of YOUR life. Even the darkest nights and coldest winters have their end… you just need to survive until then.
• Keep moving – movement is Life, stagnation is death. Given a choice, always choose Life! Move you body, your mind, your soul.
• Keep learning – every day nurture your soul. Learning is a life-force that is behind that tiny green leaf, that stem that breaks through the frozen ground and gets stronger under the deep hat of snow. It brings its beauty to the world with the arrival of Spring.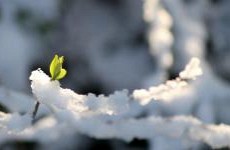 Be that flower.  Bring YOUR beauty to the World.  The World needs YOU; be a messenger of Spring for others!
Hear me out; YOUR Spring is coming! Get ready to bloom!
'Til we meet on these pages again, all of YOU be well!