11:08am
Hi, my dearest mommy. It's already been 8 months since I last saw you at the door with your wide-open arms and kind smile.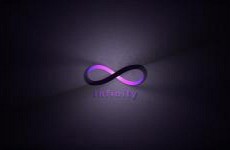 Eight moons ago you started your new chapter in earth life as I started my new and infinite life. In this beginning, once again we are united for eternity.
I am so thankful and honored to be your son. What a blessing that was for my soul.  If only you can feel how much you're loved by me while your pen runs across the page and how fortunate I am to have you as my mom, especially now.
I am still amazed by how well you can hear me and how much you love me and how deep your dedication is to me. Why did I not see that before?  Of course I was just a silly little boy. I love you mom. I am here; do not worry.  I am not going anywhere ever. Our relationship and bond will only get stronger and more rewarding for both of us. Do not worry.
12:27pm
Okay, I'm back.  Before you go, I want to suggest to you a direction you should address and focus on.
Be very clear on what it means to fight for your life.
Focus on the balance and the full self-expression of your being. Focus on overachiever issues. I think this will be a very good start.  Maybe this will help you and maybe it will help others later with their celestial children.
You must take care of that feeling of shame (and what other people think about you).  There's not much more I can add to this.  I've said plenty.