12:20pm
Note :  I wrote this while visiting my son (at the cemetery).
Thank you, mom, for visiting me.  Today I chose this place for our conversation so you would not think that you have forgotten about me.  I also wanted to be a little closer to you. 
Mom, I love you very much, and I know how incredibly difficult it is for you that I am physically away.  I feel the same way. I do miss you tremendously and I love you very very much.
Now, a little more about your journey—your path: Trust no one, only yourself.
Before every action, check with yourself first, and then do what needs to be done only when it feels right to you.  I will be with you all the time.
Talk to me, ask me. I really want you to include me in your decisions.  Just be you mom.  Do not change.  We are praying for you, your soul, and its merit. There are many who love and care for you.
In Israel, mom, just feel the earth, the air, the water, and the fire.  Feel it mom. Take it all in.
Trust yourself and no one else.
It's getting hot right now and I need you to go.  Come back after your journey and remem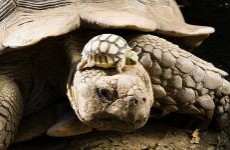 ber that I am going with you. 
I will be next to you every second on earth. I love you tremendously. I will be watching over you. 
I am your son.  I am your family.  I am next to you mom.  I love you!